Nashville Song Search

We find National and Worldwide Top Entertainers to view your works. You must be a BMI member to submit you music to our agency. We had so much success in the Music Industry we know the right people to contact to promote your works. This Agency has not had a Major Hit since 2003. However, we have piloted 42 million in sales since 2003. Our staff knocks on a lot of doors here in" MUSIC CITY " and Worldwide . Since 1961 we have been discovering new singers and songwriters.

WE WORK FROM PROFESSIONAL REFERRAL ONLY. OR RATES MAY APPLY. ALL WORK SUBMITTED MUST BE ON HIGH QUALITY MP3 FORMAT AUDIO OR MP4 VIDEO. NO HOMEMADE RECORDINGS ACCEPTED. WE ARE NOT RESPONSIBLE FOR RESULTS AND CAN NOT GUARANTEE SUCCESS. PLEASE SUBMIT ALL INQUIRIES AS SHOWN BELOW . ​



NashvilleSongSearch@aol.com

OUR STAFF SEARCHES ONLY
FOR THE BEST SONGWRITERS
PUBLISHERS AND PROMOTERS

THE OFFICIAL NEW SITE

GEORGE STRAIT

Music City USA

IN 2016 AND BEYOND THE MUSIC INDUSTRY HAS SHIFTED TO CYBER
MARKETING DIGITAL DOWNLOADS AND STREAMS WORLDWIDE.

DOWNTOWN NASHVILLE

Professional Referral Agency Monthly Update Contact Service

OUR INTERNATIONAL HEADQUARTERS

Submit all inquiries to:










Special Edition 2017

PRESENTS

JANUARY "FEATURED ARTIST"

Nashville Song Search

2016

BLAKE SHELTON

STACEY LYNN KING HAS A BRIGHT AND PROSPEROUS FUTURE IN THE MUSIC INDUSTRY. HER GRANDFATHER WAS THE GREAT, " CLAUDE KING " WITH HIS MEGA WORLDWIDE HIT IN 1962. THE SONG WAS WOLVERTON MOUNTAIN. IT HAS SOLD OVER 144M COPIES TO THIS DATE. STACEY WISHES TO FOLLOW HIS STEPS AND ONE DAY HAVE A MEGA HIT.
SHE WRITES A FEW SONGS HERSELF. STACEY HAS BEEN ON NUMEROUS RADIO PROGRAMS THROUGH OUT THE SOUTHERN STATES . SHE WILL BE FEATURED ON WSM NASHVILLE TO TALK ABOUT HER DAYS WITH CLAUDE,
AND ALSO TALK ABOUT HER MUSIC.

WHERE STARS GO BLUE

FEBRUARY FEATURED ARTIST

STACEY LYNN KING

INTERNATIONAL

COLE VOSBURY

Double click here to edit this text.
WHERE STARS GO BLUE

VIEWS 37,721,235 +

Double click here to edit this text.
HELD OVER

Double click here to edit this text.
NASHVILLE SONG SEARCH

William Martin Aber Jr.
Songwriter


DECEMBER 2018

William Martin Aber Jr
Nominated for Recording Of The Year 2017 by Tennessee Songwriters Association International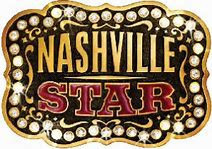 Please contact Nashville Song Search at:
NashvilleSongSearch@cyberservices.com
for more information about William Martin Aber Jr.


WHERE DID ALL MY TIME GO

Views 27,643 +

AND SHES HOLDING ON

Views 19,539 +

PRESENTS FEATURED ARTIST

HOT TIME AT COWBOYS

Views 25,483 +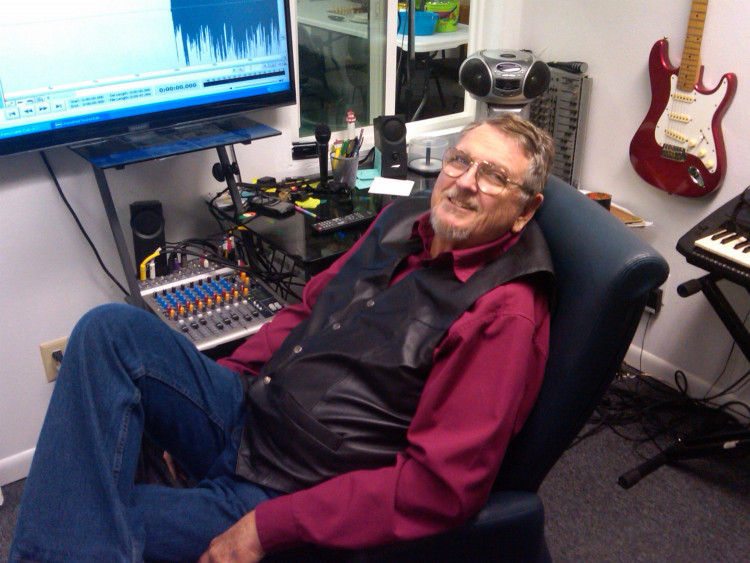 William Martin Aber Jr. Songwriter

William Martin Aber Jr
When I was in my twenties I wrote songs, but life changes and I moved to other things. About five and a half years ago , I started writing again. I had no specific plans , I just wanted to put my feelings into words. The best part of my week was , and still is , when I am in the studio recording those words as songs.
Nashville Song Search picked me up for six month and aired my Music Videos a few years ago. Then MyTube gave me my own Music Video Page. I had eighteen Music Video s that had over 10M views each. Song Writers Central contacted me and requested that I make Music Videos for them . Last year MyStudio contacted me as well requesting Music Videos as well . Tennessee Songwriters (TSAI) nominated one of my songs for the 2017 recording of the year.VIMEO
picked that song up and it was posted to their website. Recently I have been writing for two top female artist for consideration on their newest albums Now, here I am again where my first break started a few years ago. on NASHVILLE SONG SEARCH. Please give it a listen.